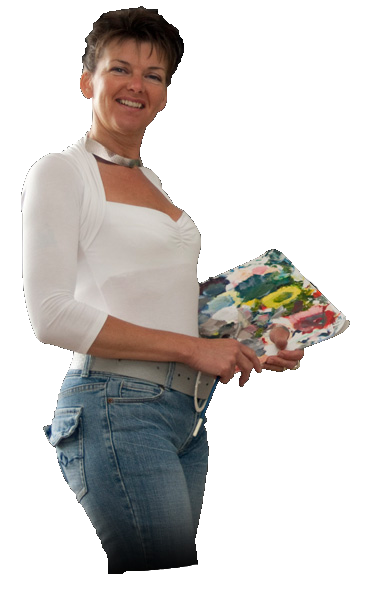 De online kunstgalerij van Hennie van Trigt.
Schilderen is als varen op een ruwe rivier. Roeien langs inspiratiebronnen van licht en kleurige watervallen. Altijd verder. Ontwikkelen en experimenteren. Een geweldige ervaring.
Mensen zijn mijn grootste inspiratiebron. Het vastleggen van elk uniek karakter op het doek. Daarvoor heb ik lessen gevolgd in Groningen en ben afgestudeerd aan de kunstacademie in België met een specialisatiegraad voor het schilderen van portret en model.
Wil je meer weten of ook graag geschilderd worden. Stuur mij een e-mail Hennievantrigt@hetnet.nl of bel 06-51545489
Veel plezier met je rondgang door deze galerij.